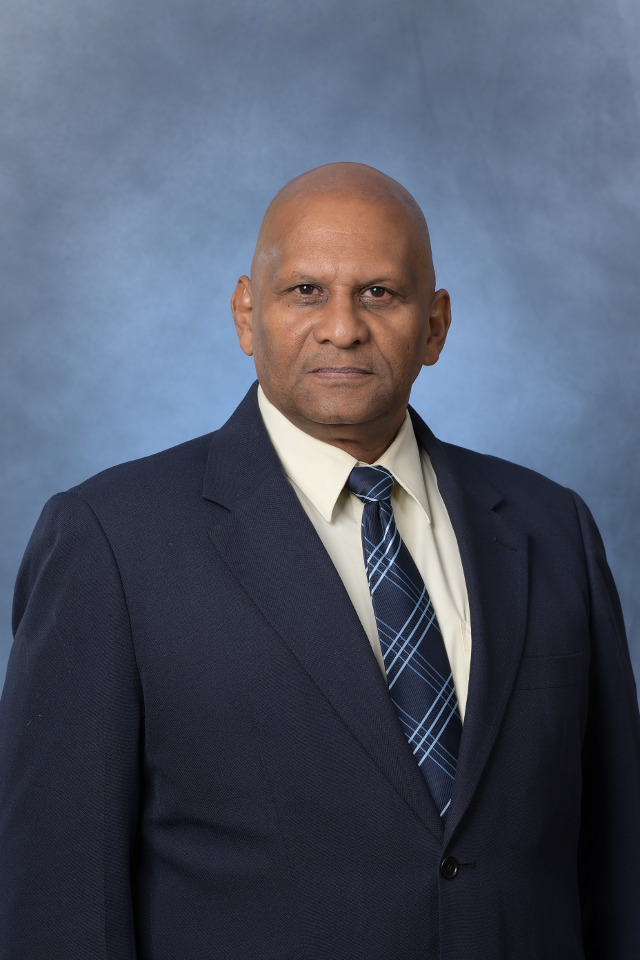 Appointed Chairman of NGC in July 2019.
He holds an MBA from Brunel University and Henley Management College, and a Mini MBA in Oil and Gas from the CWC School for Energy Limited., all based in London. He is also a Certified International Credit Union Development Educator (World Council of Credit Unions). Mr. Enill has also completed executive training with the Adam Smith Institute in Effective Public Awareness and Communication to promote Economic Reform, Improving the Public Expenditure Cycle from budget preparation to monitoring, and evaluation and application of Best Practices in Debt Management.
He is a past Governor of both the International Monetary Fund (IMF) and the World Bank, and served as Chairman of the G24 sub-group of the IMF. The Chairman also served as a member of the Gas Exporting Countries Forum whose members include Algeria, Bolivia, Egypt, Equatorial Guinea, Iran, Libya, Nigeria, Qatar, Russia, Venezuela and Trinidad and Tobago. He is a former Minister of Energy with responsibility for the regulation of the Energy Sector and former Minister in the Ministry of Finance of the Government of Trinidad and Tobago with responsibility for Finance, National Budgets and the Economy.
Mr. Enill moved from leadership positions from private sector insurance and technology firms to serve in the public sector from 2001 to 2010. In 2011, he returned to the private sector, leading two energy service companies as Chief Operating Officer, and as Group CEO of the largest financial cooperative in the Caribbean. He continues to work in Energy, Business and Financial Services. Conrad Enill is a Strategic Business Advisor on financial and energy analysis and strategic planning with a policy background at the organisational, national and international levels. He has extensive experience in joint regional and international projects with government agencies and private organisations, having served at the highest level of Government in the capacity of Cabinet Minister.
During his career in the business sector, he amassed expertise in both private sector business and international credit union operations. In the business environment, he has held positions of Chief Executive Officer, General Manager and Chief Operating Officer, facilitating and leading roles to include Strategic Planning, Business Development, Business re-engineering, Change Management and Policy Development. His passion for creating new leaders is matched by these experiences in leading, mentoring, coaching and developing effective, collaborative and diverse management teams. He has developed lasting and impactful cross-sector relationships/partnerships with a wide array of organisations in government, business, academia, and community organisations.
As a Chief Executive, his responsibility included managing financial plans, forecasts, budgets, and oversight of large budgets. He has also developed capabilities in branding and communications experience which includes the ability to drive innovative marketing and communications strategies to build awareness. He is no stranger to managing and working in complex organisations with multiple stakeholder groups (i.e., board, staff, affiliates, volunteers, elected officials and partner organisations).
He is also a Lecturer and Practicum Supervisor for the MBA Sustainable Energy Management Programme and was Technical Advisor to the Renewable Energy Incubator Project at the Arthur Lok Jack Global School of Business. He also lectures in the MBA program on Financing for Energy projects as well as Introduction to Oil and Gas Economies.